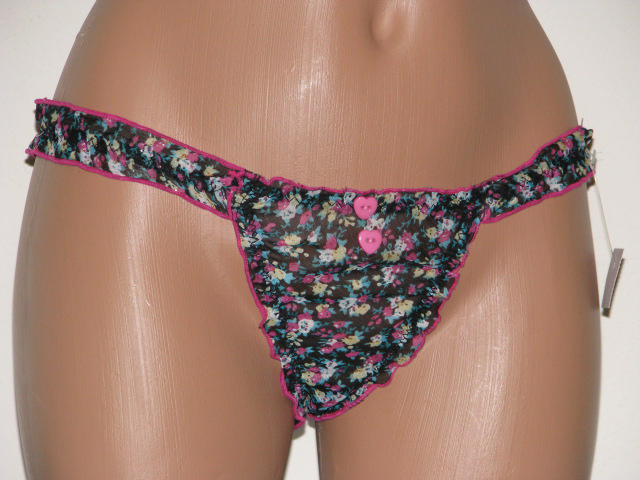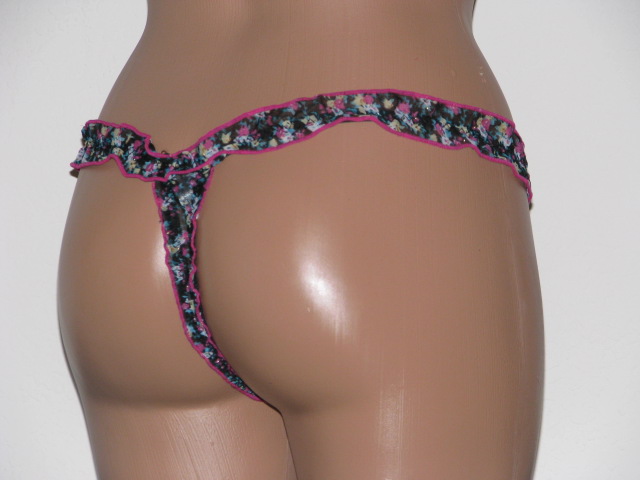 Women's cute and fun multi colored, comfortable frilly thong.
This thong comes with a couple of little pink plastic hearts in front.
Colori is multi colored as show.
Sizes available are small.
Only $5.99



Now you can combine orders from this website with our sister websites to save big on shipping!