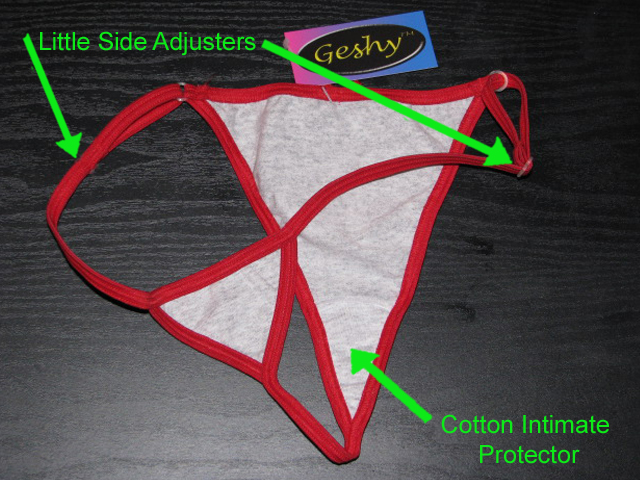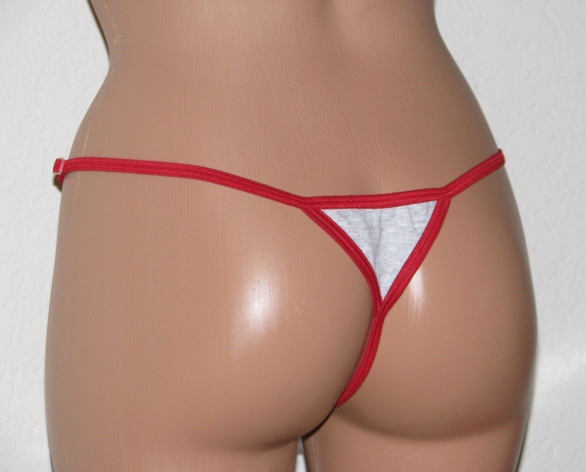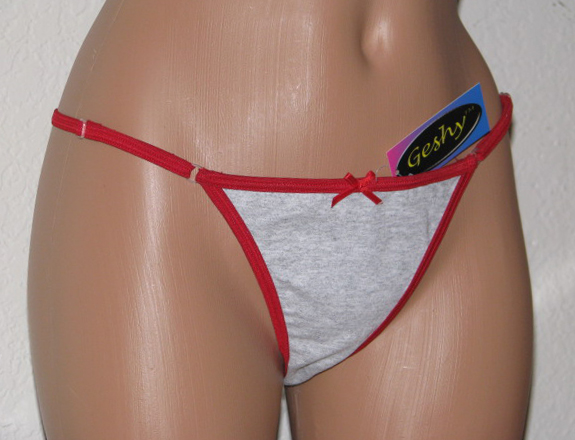 Comfortable adjustable gray and red thong with little red bow.
Made by Geshy item number G-32.
This women's thong comes with little plastic side adjusters for the perfect fit. Also this comfortable thong comes with a cotton intimate protector for added comfort and protection for your private area. Made in Peru with high quality.
Color is gray and red as shown.
One size fits most.
Only $4.99

Now you can combine orders from this website with our sister websites to save big on shipping!